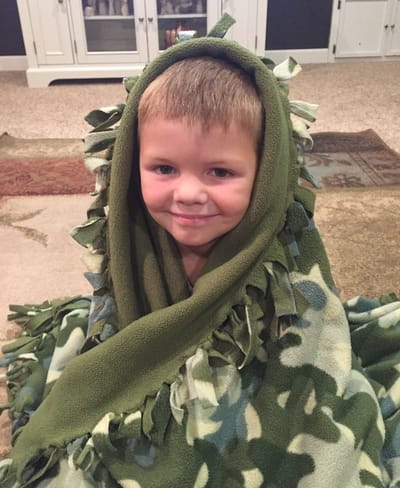 Omaha Project Linus was officially started in October of 2003. Omaha had been part of the Lincoln Chapter prior to this. We started with only 7 blankets on hand and since then have donated more than 84,000 to date! (January 2022) Unbelievable!!! What we have is a group of amazing and devoted blanketeers and thousands of lucky children who now have a beautiful security blanket!
Project Linus is a national organization with more than 300 chapters in cities across the United States and beyond. As a non-profit organization, Omaha Project Linus is somewhat unique as every single person involved is a volunteer. NO ONE receives a paycheck.
Omaha Project Linus is made up of the hundreds of blanket makers that we call "blanketeers". Most of our blanketeers are from the Greater Omaha and Council Bluffs Area, but a few live farther away and mail blankets to us for distribution. We all have a special place for Linus in our hearts and work hard to keep the blankets moving!
As you look at our success in the Omaha/Council Bluffs area, remember none of this would be possible without you!!